Patrick de Wilde: At the heart of the world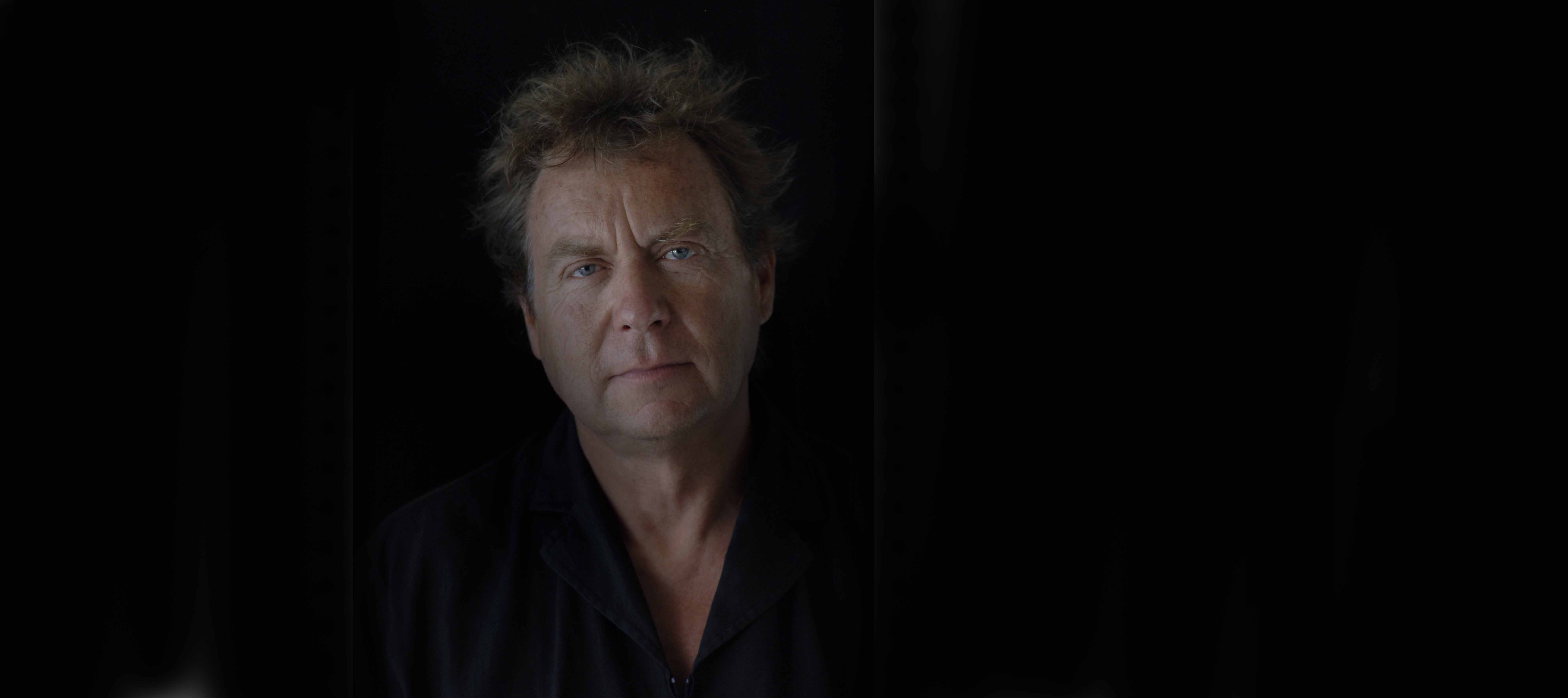 With draw­ing as his main inter­est, Patrick Wilde joined the Ecole Supérieure d'Arts Graphiques in Paris, where he dis­cov­ered the art of pho­tog­ra­phy. He became artis­tic direc­tor, stu­dio man­ager and main edi­tor before trav­el­ling the world. Author of thirty books, he has explored Asian reli­gions, wildlife and the great out­doors while col­lect­ing, as a side-line to his reports, aston­ish­ing por­traits that have been the sub­ject of sev­eral books and a good fif­teen exhi­bi­tions in France and abroad. A meet­ing led by Jean-Jacques Cagnart* with an artist pho­tog­ra­pher who refuses to spe­cial­ize and who likes to take his time.
Chas­seur d'Images: What route did you fol­low to become a photographer?
PdeW: After the French bac­calau­reat in Lille, in the north of France, I took the mas­ter class of the Pen­ninghen school in Paris, for­mer Julian acad­emy, that had recently become the Grad­u­ate School of Graphic Arts [ESAG]. It was at the begin­ning of the sev­en­ties. At the end of my fresh­man year, after hav­ing passed all the entrance exams, I could choose what I wanted: Métiers d'Art [Craft­mak­ing], Arts Déco­rat­ifs [Dec­o­ra­tive art], Beaux Arts [Fine arts].… But I couldn't afford the very expen­sive ESAG. Met Pen­ninghen, its direc­tor, even­tu­ally offered to take me on for free. Hard to refuse, espe­cially as the school was in the neigh­bour­hood of Saint-Germain-des-Prés in Paris [which at the time was more friendly and fun than today]. All my bud­dies were there and I loved my teach­ers. They were all great artists, very com­pe­tent and very friendly. It was a won­der­ful time but not always easy. I lived in a small room under the roof close to "La Roquette", and it was not rare that I had to walk back from school due to lack of money, car­ry­ing my draw­ing folder under my arm. It was a bohemic life! 
How long did you stay at ESAG?
— I spent four years there, dur­ing which I received a very aca­d­e­mic art edu­ca­tion. We still did, at the time, a lot of draw­ing: sketches of nudes, obser­va­tional draw­ing, etc. This fas­ci­nated me com­pletely. I think I must have spent more than twelve hours a day draw­ing. At the same time, I also received pho­tog­ra­phy lessons by Jean-Pierre Sudre. He was a Mas­ter! His teach­ing was a true poetic awak­en­ing for me. We did a lot of still life, por­traits and also out­door shoots, espe­cially with pho­to­graphic cham­bers. He also taught us lab work, how to use chem­i­cals. After that, I had Bernard Per­rine and Françoise Nicol with whom I am still in con­tact. Before the advent of com­pact cam­eras, learn­ing pho­tog­ra­phy was about mas­ter­ing a tech­nique. But always with beauty and soul in mind, to quote Sudre.
Were you already tak­ing your own pho­tos at this time?
— In my fresh­man year, I had to work to finance my stud­ies. I unloaded crates of pro­duce at the mar­ket halls and worked as a dogs­body for an inte­rior designer. To prac­tice pho­tog­ra­phy, it was nec­es­sary to own a cam­era, photo paper, chem­i­cal prod­ucts and I did not really have the money. For this rea­son and oth­ers, includ­ing my pas­sion for draw­ing, I chose to go for graphic arts.
At the end of your stud­ies, how did you choose your profession?
— In the mid­dle of the sev­en­ties, I got a beau­ti­ful diploma signed by, among oth­ers, Jean-Loup Sieff. Then, I asked myself whether I should con­tinue to paint and draw with the risk of liv­ing in poverty for an unknown amount of time or if I should turn towards a more com­fort­able job. Job offers were not lack­ing at the time and I was sick of hav­ing no money. In the end, I accepted a job as artis­tic direc­tor at the Marie Claire group. I stayed there for a while, but after three years, I had done the rounds. With Sophie, my wife who had also been a stu­dent at the ESAG, we cre­ated a graphic arts stu­dio. It worked well, but after four years, we were suf­fo­cat­ing. We had an exas­per­at­ing lifestyle with no hol­i­days or week­ends, work­ing over ten hours a day, and then enter­tain­ing clients. So, on Sophie's ini­tia­tive, we stopped the whole busi­ness, which cer­tainly brought us good money but did not allow us to live as we would have liked. Sophie's dream was to indulge in scuba div­ing, a sport she had prac­ticed from an early age. She became the first pro­fes­sional female under­wa­ter pho­tog­ra­pher. I, for my part, had kept some clients in the travel indus­try and it came quite nat­u­rally to explore the world, cam­era in hand. We made a lot of books together and also sep­a­rately. We per­formed reg­u­larly on radio and tele­vi­sion. Sophie had become a real celebrity in her field. But she trag­i­cally drowned in Mar­seille in 1999.
This tragedy must have upset your life?
— It broke my enthu­si­asm out­right, if not my life, and def­i­nitely my pro­fes­sional activ­ity. I dropped all com­mis­sions I had with var­i­ous mag­a­zines. It took me sev­eral years to resume my cam­era. When I did, it was because dri­ven to it by film­maker Fabi­enne Bernard for some work on shamanism.
Back to your begin­nings as a pho­tog­ra­pher, what were your favourite destinations?
— Mainly Asia: Burma, Thai­land, India. The Asian reli­gions fas­ci­nated me. Then I expanded my inter­ests to the great open spaces and wildlife. Photo agen­cies did not under­stand this shift because I had a nice rep­u­ta­tion as a spe­cial­ist in Asia and its beliefs. I'd been put in a box! And it is per­haps exactly what I dis­liked. For the next ten years, I did wildlife pho­tog­ra­phy, espe­cially in South­ern and East­ern Africa where I made quite a few books: Namibia, Botswana, South Africa, Tan­za­nia, Kenya, etc. Mean­while I spent five aus­tral sum­mers in Antarc­tica and Sub-antarctic Islands. I then decided to go and see the wilder­ness areas of Latin Amer­ica. I trav­elled through each region from Mex­ico to Tierra de Fuego. Inter­ests and themes over­lapped and mixed. Since my very first trips to Thai­land, I had kept mak­ing por­traits, first with colour­ful back­grounds, but I soon did black back­grounds only.
Exactly, tell us more about these early portraits.
— This goes back thirty years, or a lit­tle more. I did it for my own plea­sure, for the oppor­tu­nity to meet peo­ple, for fun. It was a pre­text. A cam­era offers a fab­u­lous pos­si­bil­ity to approach the other with ease. I often made the most of edi­tors' assign­ments, tak­ing these por­traits in par­al­lel with my com­mis­sions. Dur­ing all these years, I col­lected faces around the world with­out the inten­tion to pro­duce books or exhibitions.
Your por­traits carry a spe­cial sig­na­ture. From a tech­ni­cal point of view, how do you proceed?
— I always carry a kind of mini stu­dio: a black vel­vet back­ground, reflec­tors and a very sta­ble tri­pod. As it is not too heavy [all is rel­a­tive!], I can take it any­where, in deserts, forests, mar­ket places … But I always put it in the semi-shade, as I do not like direct light that break the sub­tleties of char­ac­ter. I use sun­light by reflec­tion, in order to sculpt the parts of the face that I want to high­light. I work with the short­est depth of field pos­si­ble and focus on the eyes or one sin­gle eye. Thereby, I obtain a vol­ume with an outer shape that blends into the dark. The key is mak­ing the faces emerge from darkness.
How do you man­age the rela­tion­ship with your model?
—What mat­ters is to remain respect­ful towards the model and con­sider them fully. To feel their inner pulse. This is per­haps what Nadar called tact. The most inter­est­ing is what hap­pens with the per­son fac­ing you: the exchange and shar­ing. In this sit­u­a­tion where I use moral intel­li­gence with a sub­ject, I block out every­thing around them in the same way that I try to make them for­get the cam­era. I remem­ber an event in Ethiopia, in a vil­lage where I was sur­rounded by at least a hun­dred onlook­ers. I saw only the girl I pho­tographed, nobody else and not even the med­i­cine man who threat­ened me with his Kalash­nikov because he thought I was try­ing to steal the soul of the child. A local leg­end said the sun had stolen the souls of a vil­lage child at noon. And it was noon exactly and my golden reflec­tor per­fectly sim­u­lated the sun! For­tu­nately my guide was able to calm the shaman before I had time to notice him.
How long do you leave on average?
— Between three weeks and three months. In Antarc­tica, for exam­ple, one of the trips lasted an entire sea­son. At one point, I was trav­el­ling eight to nine months a year. Hav­ing super­vised the artis­tic direc­tion of travel mag­a­zine Expan­sion for almost ten years, I became edi­tor in chief. It was a quar­terly and, even if I had to organ­ise the mag­a­zine, my pres­ence in Paris was not required for more than one month at the time, most of the work being done dur­ing my trav­els. When the mag­a­zine went out of print, I con­tin­ued work­ing as a free­lance pho­tog­ra­pher for var­i­ous media such as BBC Wildlife, Airone, Ani­man, Geo, Terre Sauvage, Grands Reportages, Ushuaia, Images doc, etc.
You were also in the Hoa-Qui agency?
— Yes, I was one of the found­ing mem­bers with among other Michel Renaudeau, Xavier Richer, Claude Pavard and Emmanuel Valentin. At the time, we saw our­selves as arti­sans [all pho­tog­ra­phers were free lance]. Money and profit were sec­ondary. As long as we could pay the young women who ran the agency on a daily basis, and we could finance our trav­els, we were happy. Very often we all had lunch at the agency. Sup­port­ing your­self on trav­el­ling to take pic­tures seemed mar­vel­lous! In the back­ground, the girls in the office took care of the edit­ing, fil­ing, sell­ing… Now a pho­tog­ra­pher has to do every­thing him­self includ­ing post­ing his pho­tos onto a hard drive. He is iso­lated in front of his com­puter! Now are times of quan­tity, of total­i­tar­i­an­ism of the masses! The Hoa-Qui agency passed into the hands of a media group that appointed an all-rounder who unfor­tu­nately drove it to ruins. I now work for Gamma. But the future of this inde­pen­dent agency is more than uncer­tain. All other agen­cies for which I worked have been absorbed by multi­na­tion­als that have under­mined the mar­ket. To me, it's a disaster.
When you leave, do you have any story ideas in mind or do you decide once on the spot?
— I like to go with open eyes, to be curi­ous and atten­tive. I do not limit myself to go here or there to do a par­tic­u­lar story. If I have an idea, it is not set in stone. For exam­ple, when I went to Japan, attracted by their archi­tec­ture, I also found unex­pected Shinto tem­ples. I have top­ics in mind, but in this con­text, I make sure to have a lot of open­ings. That is what pushed me into pho­tog­ra­phy: free­dom. And I am aware that I have been spoiled with it. What I expe­ri­enced can no longer be lived in the same spirit of avail­abil­ity and inde­pen­dence. Every­thing has become more com­pli­cated, more expen­sive, smaller, nar­rower, standardised.
In thirty years of travel, you have pub­lished thirty books. How impor­tant is this part of your business?
— My first books were con­tracts. The first one was "Les Mys­tères de Shwedagon" [The mys­ter­ies of Shwedagon], based on a text by Dominique Lapierre, ordered by Edi­tions Robert Laf­font under the respon­si­bil­ity of Pierre-Marie Amat. Then there was "La Thaï­lande des bonzes" [The Monks of Thai­land], "L'Inde des Jaïns" [The Jains of Indi] a and the whole series of "Majestueux" albums [Majes­tic Indone­sia, Thai­land, South Africa, Greek Islands, Brazil, Florida, Caribbean, Mex­ico, etc..] ordered by Atlas Edi­tions with, at their head, Bernard Canetti. I then worked for pub­lish­ers like Hachette, Flam­mar­ion, Arthaud, Chêne, Bayard… and finally, La Mar­tinière. Most of my books have been trans­lated into Eng­lish, Ital­ian, Ger­man, Span­ish and Japan­ese and many have been far more suc­cess­ful abroad than in France, like Safari [edt. Flam­mar­ion] in the United States. The lit­tle book "A Hau­teur d'Hommes" [Human Faces], released in 2006, was a great suc­cess in France and abroad. It was fol­lowed by sev­eral exhi­bi­tions in Paris, the first at the Chapel of Lou­vre, and at the UNESCO House, Refec­tory of Corde­lier and most recently at the Grand Gallery Descartes and the won­der­ful Museum of Med­i­cine. I also exposed across France [Le Mans, Blois, Massy, Avi­gnon, Saint Valery, etc.]. And under the artis­tic direc­tion of Fred­er­ick Coudreau, I rep­re­sented France at the first art fes­ti­val in Doha. My col­lab­o­ra­tion with the geneti­cist Axel Kahn around "L'Homme Pluriel" [The Plural Man] and "Les Âges de la Vie" [The Ages of Life] allowed me to meet the art his­to­rian and art cura­tor Yvan Bro­hard thanks to whom I will present my pho­tos in Venice dur­ing the next Bian­nual in June 2013, before exhibit­ing at Villa Finaly, Flo­rence, this sum­mer. More exhi­bi­tions in Lau­sanne, Osaka and Istan­bul are under discussion.
How did you approach the tran­si­tion to digital?
— With dis­trust! Not because of hav­ing to learn new tools, but because of the phi­los­o­phy or rather the lack of it that it has brought with it. Any­one can now take decent pic­tures and in addi­tion touch them up with a com­puter! It's not rocket sci­ence! Every­thing is eas­ier. So easy that vir­tu­ally no one is able to make a qual­i­ta­tive judg­ment on your work. We are enter­ing the era of demo­graphic impe­ri­al­ism and pop­u­lar demagoguery.
When trav­el­ling, you had to take along hun­dreds of films?
— In my early career, I left with many boxes, ini­tially Kodachrome then Fuji Velvia 50. The most dif­fi­cult part was to get through cus­toms with all these films. Then with time, travel and expe­ri­ence, I man­aged to use less and less rolls, forc­ing myself to just take The photo, like a hunter only gets one bul­let to kill an ani­mal charg­ing at him. Know­ing when not to take a pic­ture could be the dif­fer­ence between a pro­fes­sional and an ama­teur, although this is less and less obvious.
But today auto-triggering has almost become the norm?
— In terms of tak­ing wildlife pic­tures, the dig­i­tal has made it pos­si­ble to shoot blindly. Both tech­ni­cally and eco­nom­i­cally, there is no limit! Due to num­bers, at least one pic­ture will always do the trick. But what is inter­est­ing to me, is not only the result but how you achieved it. It's like with trav­el­ling: the impor­tant thing is not to get to the end, but to enjoy the jour­ney, linger for the sat­is­fac­tion of a moment and why not make a stop. Speed makes us blind! Slow­ness delights! Before trig­ger­ing the shut­ter, I wait until con­di­tions are opti­mal: the best light, best angle, best moment. This requires antic­i­pa­tion, patience and grasp­ing oppor­tu­ni­ties. There was also the mirac­u­lous moment, when the slides had been devel­oped and we saw the results on the light box. The wait­ing! Some­times you were dis­ap­pointed by what you thought would be bril­liant. Some­times you dis­cov­ered unex­pected and sur­pris­ing images. It was much more excit­ing than the robotic auto­matic shoot­ing that means pho­tog­ra­phers now spend their time in front of a screen rather than life. For me, pho­tog­ra­phy is the best way pos­si­ble to see things, to feel alive in the world. It's a real phi­los­o­phy of being!
But surely, shoot­ing became easier?
— With dig­i­tal tech­nol­ogy, every­thing is out­ra­geously easy. There is no more ques­tion of wait­ing for the fatal moment, the pure emo­tion. The approx­i­mate pre­vails, an error is eas­ily adjusted on the screen. You touch up, tam­per, get by. Some­times the result is amaz­ing. But it's a dif­fer­ent men­tal­ity, a dif­fer­ent profession.
Today, what equip­ment do you use?
— As a stu­dent, I bought a second-hand Pen­tax. But some­one stole it at the school! I was only able to buy a new cam­era much later, after becom­ing an artis­tic direc­tor: a Nikon. Since, I have always used this brand, by habit or by lack of inter­est. I kept all my old bod­ies, includ­ing my favourite F2 and F4. I bought the dig­i­tal D2X, with which I was not very happy but still use for wildlife pho­tog­ra­phy. I now mostly use the D3X, per­fect for por­traits. I had bought a D 800, but it was destroyed in Zim­babwe by an ele­phant charge. With these bod­ies I use, for por­traits, a thirty-year-old lens [105 mm, aper­ture 1.8] still ultra reli­able and that allows me to get a very shal­low depth of field, and a 300 for the wildlife, more man­age­able than the 500 that I gave up on. I also use a wide angle of 20 mm, a 50, a micro of 60 and a 180. And that is good enough for me. I pay very lit­tle atten­tion to equip­ment. We should know how to stop the tech­no­log­i­cal race. The most impor­tant is else­where. I do not admire an image for its spe­cial effects but the soul which emanates from it. The emo­tion. My pho­tos are not faked or reworked on a com­puter. And that does not deceive. Vis­i­tors of my exhi­bi­tions seem to have under­stood, judg­ing from the many com­ments in the vis­i­tors' books.
Do you have a pref­er­ence among the many coun­tries that you have visited?
— I loved them all because all have their own appeal and spe­cial points of inter­est. Includ­ing the more depress­ing ones. I have this abil­ity [which might be a flaw] to be com­pletely where I am when I am there. I do not ask myself if it is bet­ter or worse than some­where else. So wher­ever I am, I feel good. I can be enthu­si­as­tic about most places and get the most out of them. How­ever, if you would like some names I would say that I was fas­ci­nated by the Antarc­tic, that I enjoyed Botswana, that I was impressed by Japan, that I love the peo­ple in Mau­ri­tius and that I might live in Chile if I had to leave my coun­try. France remains, despite its dis­com­fi­ture, my favourite place to live. In fact there are two kinds of coun­tries: those whose inhab­i­tants want to leave and those where peo­ple dream of going.
Why have you always refused to specialize?
— Actu­ally, I feel spe­cial­iza­tion is very, very bor­ing [to be polite]. Some pho­tog­ra­phers do wildlife, or food, or por­traits for decades. With all the respect I owe them, I see them as dis­abled. Me, after a while, I reach sat­u­ra­tion point. Per­haps one could say that I'm unsta­ble? But the world has so much poten­tial that I find it unbear­able to stop at just one pos­si­ble! I need to get fresh air, open doors, roam aim­lessly, see some­thing new, dis­cover new per­spec­tives, vary my sub­jects and approach. Break the rou­tines. Pho­tog­ra­phy is only part of my life. I read, I write, I draw, I paint, I sculpt and also like to sail, to cook, to drink and laugh with my friends. And if I chose pho­tog­ra­phy as a pro­fes­sion, it is because it com­bines mobil­ity and con­tem­pla­tion, soli­tude and socia­bil­ity, appear­ance and sub­stance. And, I dare ven­ture, the spir­i­tual and the mate­r­ial. This pro­fes­sion is fan­tas­tic and unique. But, on reflec­tion, as I say this, I'm not sure if it still exists as such!
* Inter­view updated in 2013